Quality Control
Formed in 1968 Ceramic Substrates has many years of experience in the manufacturing and industrial sector. Helping clients to the highest level of service, the company provides businesses with a professional and international renowned level of support and advice when needed.
Over the last decade the way we control and measure the manufacturing process from start to finish has changed significantly.
Our goal is always to meet customers specified requirements, accurately providing reliability and traceability at all times.
Ceramic Substrates have their own Quality Management System which meets ISO 9001:2008 and other standards set within the ceramic manufacturing industry.
We are implementing a continuous program of investing improving our production facilities to meet our customer demands.
Under the leadership of Director Andrew Starnes, over the last 5 years, we have invested to meet quality and accuracy demands to satisfy our current and future customers.
Our new and latest CNC lathe includes certain software upgrades such as, CAD drawing download (.dxf) capability and at the same time all our VMC Machines underwent software capability upgrades.
We also felt that we needed an uniform standard to measure the production process from start to finish.
We have been using Mitutoyo Digital Calipers, Projectors for many years and now a new Coordinate Measuring Machine has been installed in a controlled environment measuring and quality inspection room.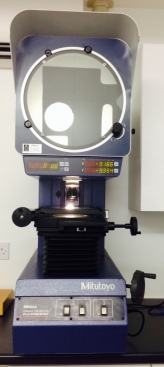 As world leaders in Precision Measurement we discussed with Mitutoyo our needs and expectations for our new CMM.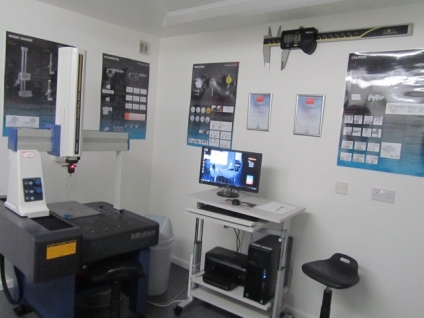 With a visit from Mitutoyo to our factory enabled us to show and explain our exact requirements that needed to be met by a new Mitutoyo Crysta-Plus M443 with Renishaw MH20i probe.
Our staff have been on a refresher training course regarding the new CMM, using and understanding the new software upgrades.
We can offer you a CMM report with your components or one off component, please contact us if you require a CMM report to discuss all options open to our customers regarding this additional option.