Macor.info download page.
Just click the links according to your chosen language and download will start
automaticly in .PDF format.
If you have any questions about Macor Machinable Glass Ceramic regarding your application please take a look at our macor studies page or contact us at info@ceramic-substrates.co.uk.
As official UK Corning distributors if we are unable to answer your queries on Macor we are in close contact with Corning UK to assist with further technical specifications.
We are ISO 9001:2008 certified, our certificate can viewed here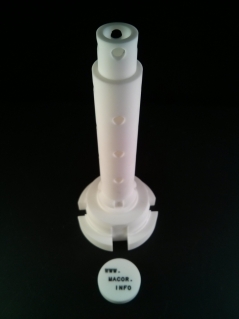 Quick Macor Machining Guidance fact sheet;
Latest Macor Information Sheets are available for download in all these languages;
Macor Material Safety Data Sheet (MSDS);