Machine your own Macor Machinable Glass Ceramic Components
If you have your own machining facilities there is always the opportunity to machine your own Macor Machinable Glass Ceramic components.
Macor® can be machined into all kinds of shapes, from bars, plates, rods, tubes to small intricate components.
It may take time to get use to working with Macor; however with the right skills and patience it can be very rewarding on completion of a component. Here at Ceramic Substrates we are not only official Corning distributors for Macor Glass Ceramic we also machine Macor components to a very high standard. Our experience and dedication to working with Macor expands over a long period of time with our Machinable Ceramic Division specialising in the making of fine and complex components.
Many of our customers who in the past have machined their own components from a Macor blank have not always found it straightforward and often turn to Ceramic Substrates to complete the component.
How to use all the tools and machining Macor according to Corning's instructions can be found here
Macor is manufactured by Corning Incorporated and comes in a standard slab/block shape. The average dimensions for 2013 are 355mm x 330mm and a thickness of 57mm.
You can have any shape or size within these dimensions or even purchase a whole slab /block of Macor.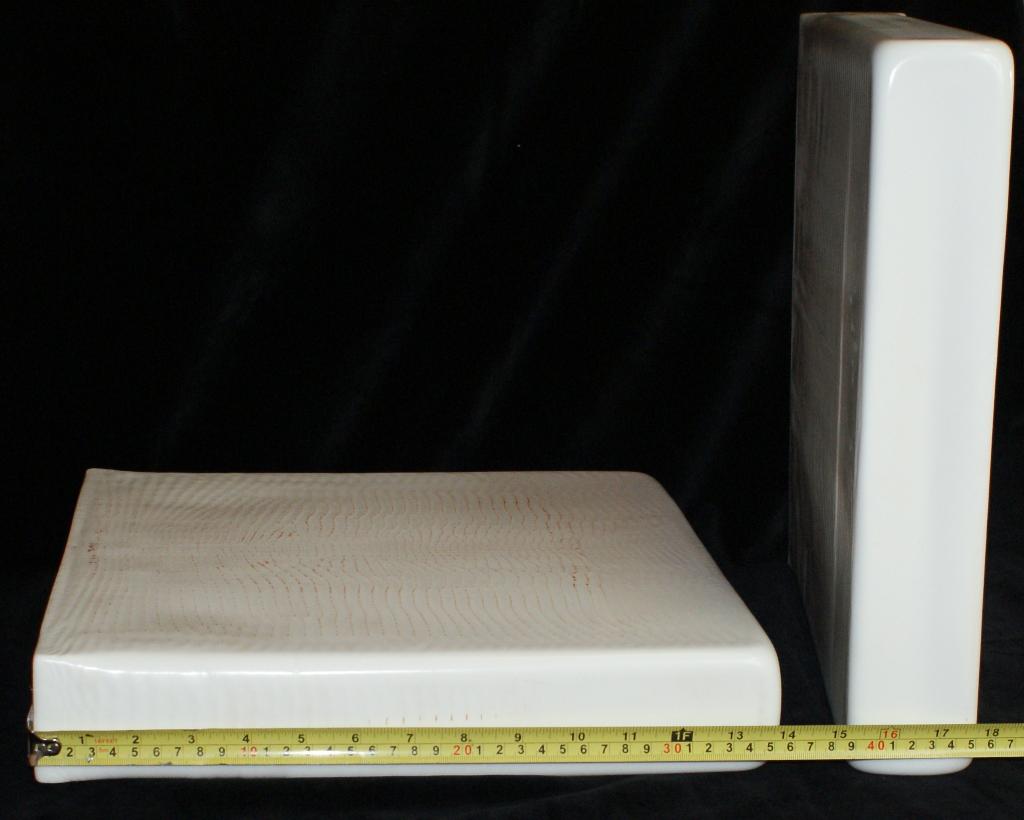 MACOR Machinable Glass Ceramic is a white, odourless, porcelain-like (in appearance) material composed of approximately 55% fluorophlogopite mica and 45% borosilicate glass.
It has no known toxic effects; however, the dust created in machining can be an irritant. This irritation can be avoided by good housekeeping and appropriate machining techniques.
The material contains the following compounds:
Approximate Weight %
Silicon - SiO2 46%
Magnesium - MgO 17%
Aluminium - Al2O3 16%
Potassium - K2O 10%
Boron - B2O3 7%
Fluorine - F 4%